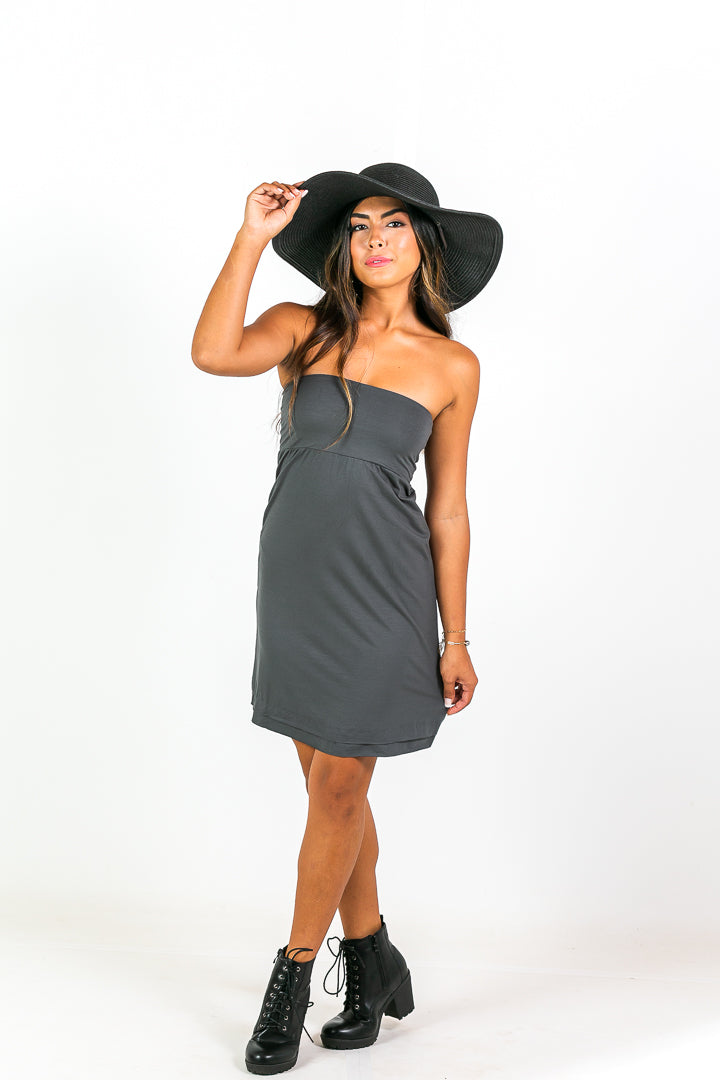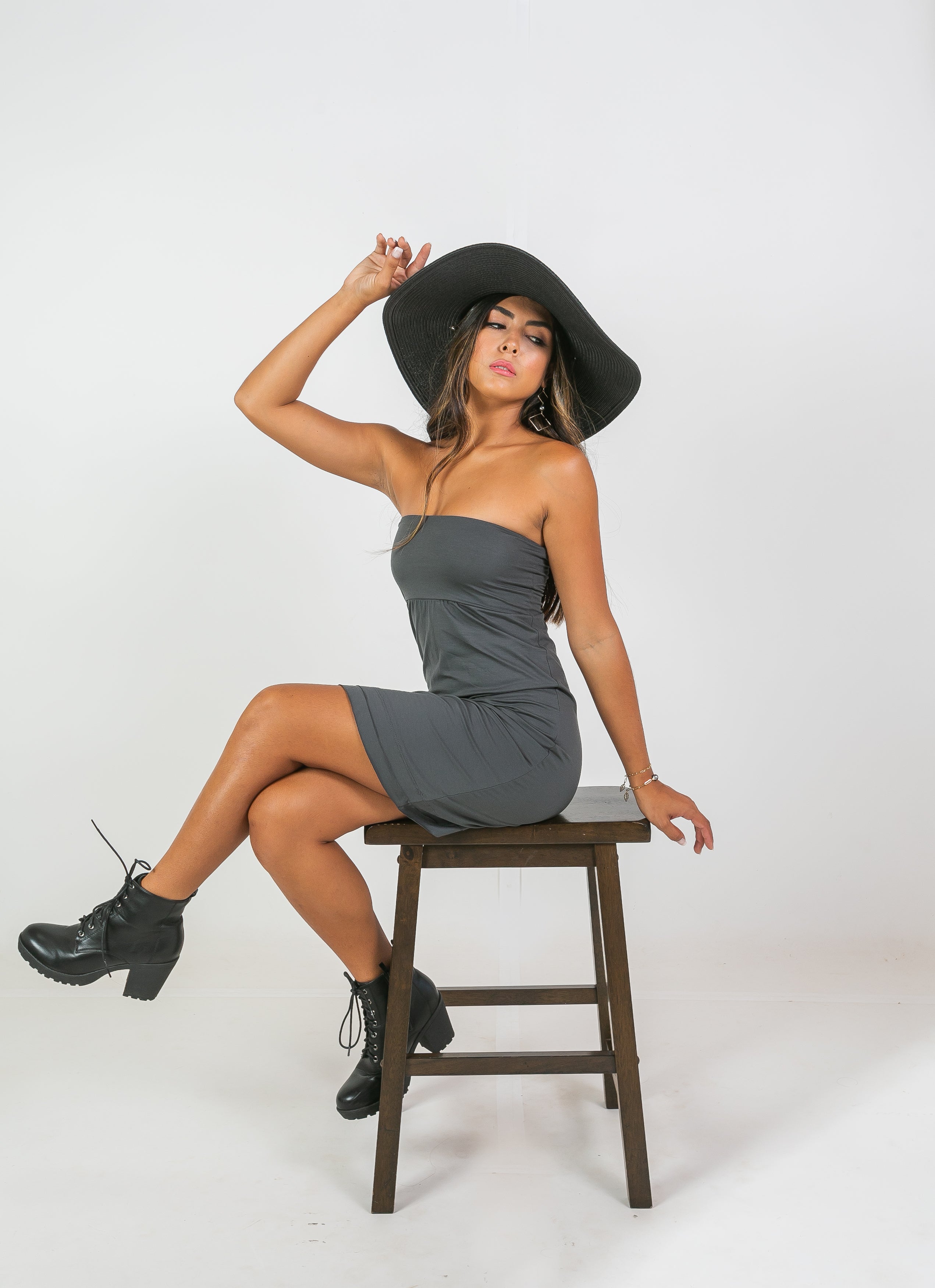 The Kaya - Short Tube Dress
The Kaya mini dress is a true staple. it has a double lined fabric on the top for extra support. Its classic and comfortable and can warn alone or under any of your favorite jackets or sheer garments. It can also be warn as a skirt.
Model is wearing a small

Material: 90% Rayon, 10% Lycra.
The Kaya - Short Tube Dress